Genres: Pop, Music
Released: Apr 21, 2014
℗ 2014 Long Lost Brother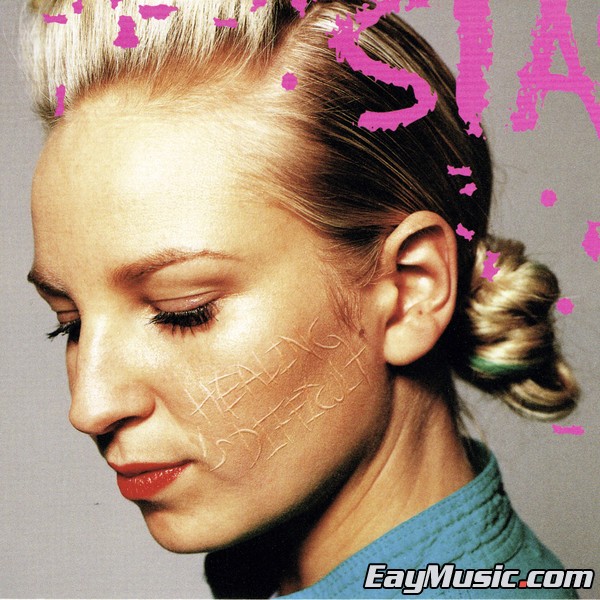 专辑介绍:
Healing Is Difficult is the second album by Australian recording artist Sia Furler, released in the United Kingdom on July 9, 2001 and in America on May 28, 2002. In the UK the album's first single Taken for Granted was released in June 2000 and peaked at #10 on the UK Singles Chart. The follow-up Little Man failed to chart even though it received a two-step garage remix which was popular at the time. A third single Drink to Get Drunk was planned, however only the Different Gear Remix received a limited release across Europe, promoted as Different Gear vs. Sia. The fourth and final single planned was Blow It All Away, which was re-recorded as Throw It All Away due to the September 11 attacks. However, the single has failed to surface. The track Sober and Unkissed was originally featured on Sia's first solo album, OnlySee, under the title Soon, and I'm Not Important to You was originally performed by Sia with her band Crisp for their album The Word and the Deal in 1996 as the track Sia's Song.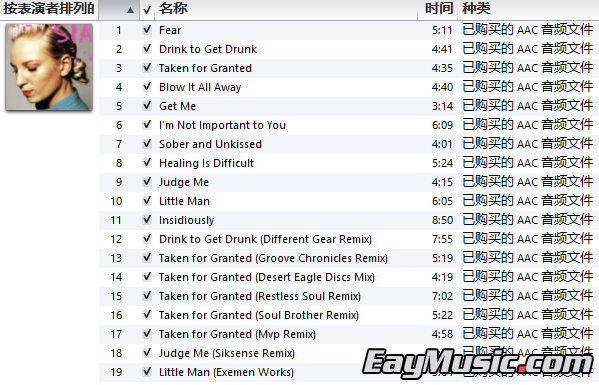 百度云:

游客,如果您要查看本帖隐藏内容请

回复

☆ ⌒_⌒☆。

1、本主题所有内容均为互联网采集所得。

2、SACD.NET仅对作品介绍展示,不直接提供下载服务。

3、版权归唱片公司和歌手所有,如侵犯您的权益,请通知我们,我们将及时删除。

4、如果你喜欢主题所述内容,请你通过正规渠道购买正版。


115:

游客,如果您要查看本帖隐藏内容请

回复

☆ ⌒_⌒☆。

1、本主题所有内容均为互联网采集所得。

2、SACD.NET仅对作品介绍展示,不直接提供下载服务。

3、版权归唱片公司和歌手所有,如侵犯您的权益,请通知我们,我们将及时删除。

4、如果你喜欢主题所述内容,请你通过正规渠道购买正版。